Jane Courtney RN, SEP,
Registered Therapeutic Counselor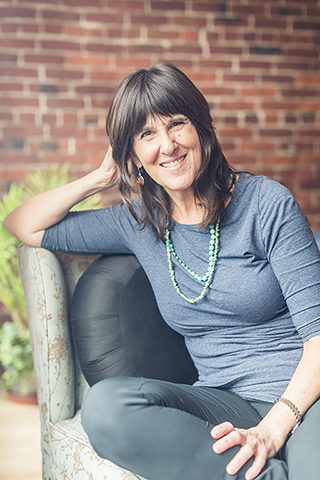 Hello and Welcome!  
I hope sharing a little of my journey will be of some hope to you as you explore your path toward healing. creating greater nervous system health.
My training as a Registered Nurse began as an RN in the 1980's.  One of my first jobs was counseling at a Women's Clinic.  Home Care nursing,  supporting people and their families recover from post-traumatic injuries followed.  I then transitioned into 9 years of inpatient psychiatric care supporting people with chronic mental illness, addiction, eating disorders and head injuries.
I developed chronic pain, overwhelming anxiety, depression, and symptoms of Post Traumatic Stress. A workplace assault was one of a number of  "tipping points" for my nervous system.  I left health care for many years after the assault.  The accumulation of multiple car accidents, traumatic injury, working and living in highly stressful environments sent me into a downward spiral of symptoms.
Traditional and alternative medicine were supportive in many ways but did not address the core issue.   The "talk therapy", medication and alternative therapies and treatments that I engaged in did not get to the root.   The knowledge of how the body holds trauma was not on the health care radar.  
My own journey started after reading "Waking the Tiger" by Dr. Peter Levine. What I read made sense and I knew I had found the key to what was missing in my own healing. There were many "aha" moments from this new lens of the nervous system and trauma.  My mysterious symptoms now made complete sense.  The lens of  Post Traumatic Stress and dysregulation of the nervous system. The book ignited my desire for my own healing and I completed my formal training in counseling, Somatic Experiencing and Somatic Practice with Kathy Kain and Steve Terrell.  
As my own nervous system settled,  my symptoms disappeared.  My mission would be to bring this to others through a lens of healing and prevention.  My training as a nurse informs me to see physiologically how somatically based therapy methods allowed my whole system to find a way to safety and resilience.   I am in awe daily witnessing the inherent wisdom of the body as it finds its way to greater resilience and safety.  I love supporting my clients on their path to recovery.
I am passionate about helping people on their journey to healing.  My clinical work starts with compassion and respect for your inner knowing and wisdom.   Your body truly holds what it needs to make a recovery…sometimes it just needs a little external support.
Trauma is a fact of life, it need not be a life sentence.  –Dr. Peter Levine
Education & Training
RN – Registered Nurse  – CRNBC  & State of Michigan
RTC – Registered Therapeutic Counsellor – RTC #2209
SEP – Somatic Experiencing Practitioner
Somatic Practice – Somatic Resilience and Regulation – Early Developmental Touch Training with Kathy Kain and Steven Terrell
Somatic Relational Therapy – Mariah Moser MA, SEP
The Resilience Toolkit  – Certification Trainer, Lumos Transforms 
TRE – Tension Release Exercises
North Shore Women's Centre

When Love Hurts  – Understanding Partner Abuse